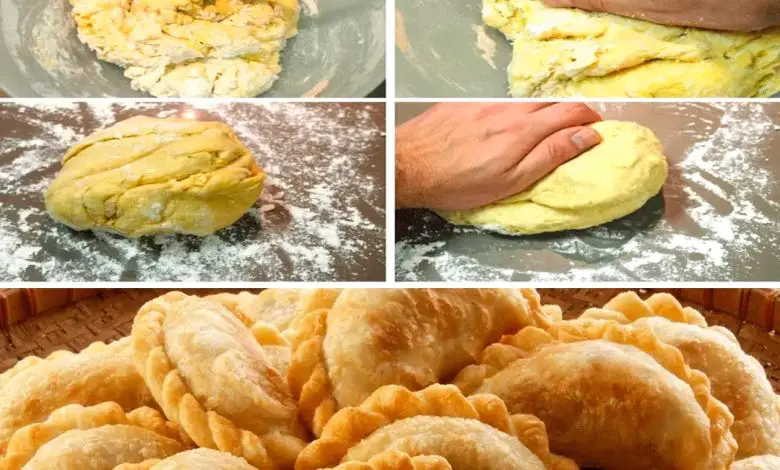 FRIED MEAT PIES 😋
Ingredients:
300 g of minced meat.
80 g of beef fat.
100 g of chopped red bell pepper.
100 g of chopped onion.
A cup of bone broth.
2 eggs.
6 tablespoons of chopped green onion (only the green part).
4 tablespoons of chopped green olives.
2 tablespoons of raisins (optional).
Salt, cumin, ground chili and paprika.
Oil or fat for frying.
12 covers of empanadas to fry.
Preparation:
1. Brown the onion and bell pepper in the fat, add the minced meat and cook until the meat changes color.
2. Add the seasonings, raisins and broth there.
3. Cook a few more minutes and retire.
4. Let cool and add the olives.
5. Let cool completely and, at the last minute, add the greens and mix.
6. Add the chopped egg but this time do not mix it. Give it a hit of the freezer so that the juice solidifies.
7. Assemble the empanadas in the usual way.
8. Fry them in very hot oil or fat