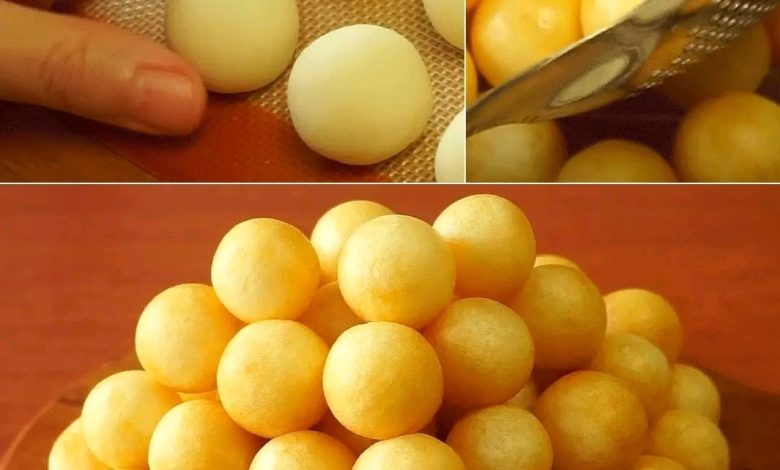 POTATO BALLS WITH CHEESE 😋
Ingredients:
4 potatoes
200 grams of cheese
3 eggs
25 gr butter
Bread crumbs
Olive oil
Black pepper
Oregano
Salt
Preparation:
1. Put a pot with water to heat. Wash and peel the potatoes. When the water starts to boil, add the chopped potatoes and let them boil until they are soft, for about 10 or 15 minutes.
2. Mash the potatoes with a fork until they become a puree. To make it juicier you can add one of the eggs, and also the butter. Add salt, pepper and oregano to taste, and mix well.
3. With your hand, form balls with the potato, placing a little grated cheese inside or in cubes.
4. Put the remaining two eggs in a deep plate and beat them. On another plate, place some breadcrumbs. Pass the balls through the egg, and then through breadcrumbs.
5. Fry the balls in a pan with abundant oil, until they are golden. Take them out and place them on a plate with kitchen paper, so that they drain the excess oil.