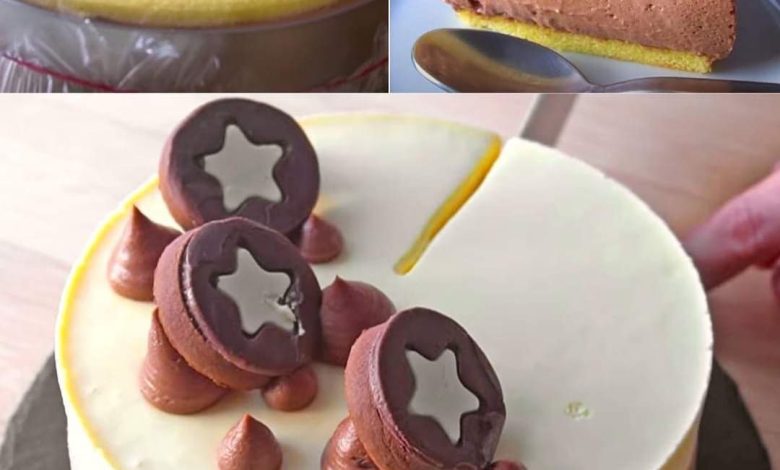 CHOCOLATE MOUSSE CAKE 😋
INGREDIENTS
2 eggs
60g of sugar
60g flour "00"
20g of milk
10g seed oil
Mousse:
3 egg yolks
30g of sugar
270g of milk
300 ml of cream
110g white chocolate
130g spreadable cream
7g gelatin sheets
35g of water

Cream:

50g mascarpone
20g spreadable cream
ELABORATION
Cake: beat the eggs with the sugar, then sift and add the flour. Mix some of the dough with milk and oil. Then add the rest back in and pour the mixture into a rectangular pan. Bake at 190 degrees for 10 minutes.
Mousse: mix the egg yolks with the sugar, then add the warm milk. Bring to the heat and then let cool in the fridge.
Soak the gelatin sheets separately.
Whip the cream and reserve in the fridge.
Mix half of the mixture with the egg yolks with spread, gelatin and half of the cream. However, do the same for the other portion, combining white chocolate, gelatin, and cream.
We assemble the mousse cake and place it in the freezer for 3 hours.
Cream: mix the spreadable cream with the mascarpone and decorate the cake.