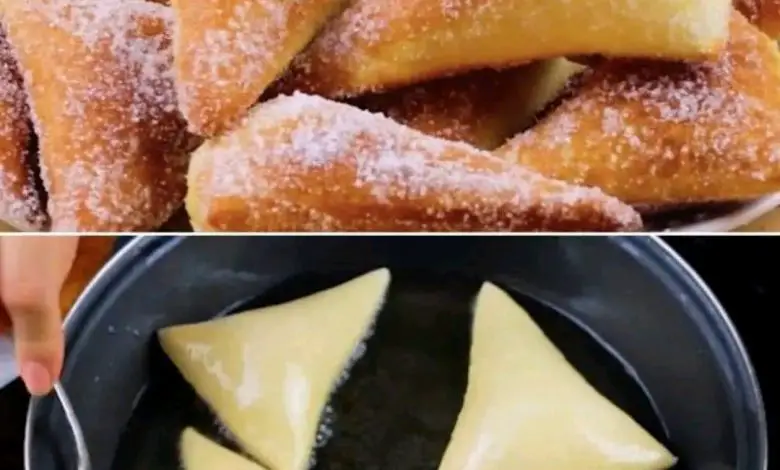 Ingredients:
-300 g flour
-150ml of water
-1 tablespoon of honey
-1 tablespoon baking powder -1 tablespoon yeast -Sugar
Preparation
1. Flour, honey, baking powder, yeast and warm water, rest, mix and leave covered for 2 hours.
2.Then roll out the dough, use flour to stretch it more easily, cut the dough into triangles and bake in warm oil.
3.Dip fluffy mini brioche in sugar.