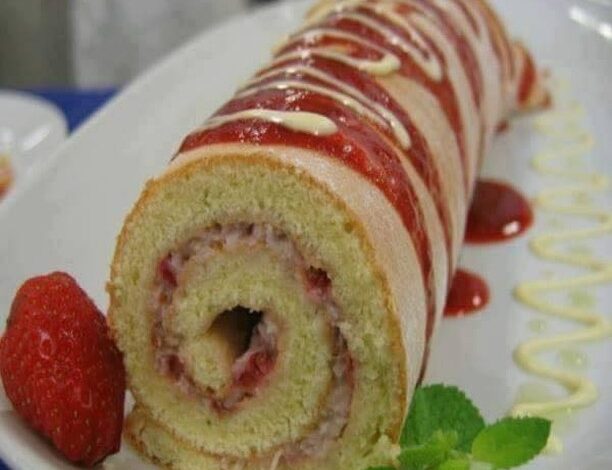 Ingredients:
4 EGGS 200 grams of sugar
100 grams of wheat flour
100 grams of cornstarch (starch)
3-5 grams of chemical yeast
1/2 Sicilian lemon chips preparation
Method:
Separate the yolks from the whites. Beat the egg yolks with 2/3 sugar in a water bath with the mass to a consistency, double the volume and turn white.
Beat the egg white into the snow with the rest of the whites and the sugar. Mix everything together and slowly add the flour, chemical yeast and sprinkled cornstarch.
Finish the mixture with the Sicilian lemon shavings. Spread the dough in a metal tray on parchment paper and bake for 15 minutes at 160º c. The dough should have a brown color on top. Remove from the oven and turn a damp cloth sprinkled with sugar.
Quickly take the parchment paper and spread the filling over the dough.
Roll up the same in the photos below and let it sit for about 30 minutes. Serve sliced ​​with the sauce of your choice.