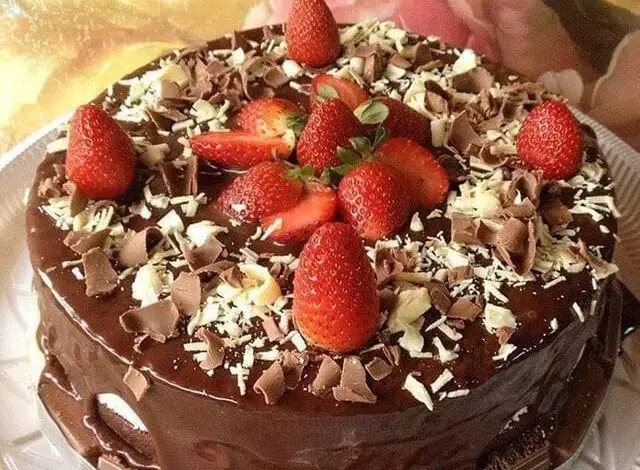 Ingredients
Dough
4 EGGS
2 tablespoons of butter
2 cups of sugar 2
1/2 cups of flour
1 cup of warm water
10 tablespoons of nest milk
1 tablespoon baking powder
Filling and coverage
2 cups of nutella
15 tablespoons of milk nest
1 box of 200 ml of Amelia chantilly cream 100 ml small cream milk
6 tablespoons of milk Decor
1 box of strawberries
3 tablespoons of nutella suffer in pieces preparation mode
Dough:
Beat the egg whites in the snow and reserve. In the blender, beat the yolks, sugar and butter until you get a sweet cream.
Then add the nest of milk, water and flour and mix well. Add the whites, stirring gently.
Finally, assemble the yeast and stir gently. Grease a round shape 25 cm in diameter bake in preheated oven. Filling and coverage Beat the whipped cream for 3 MINUTES.
Add the nutella and the milk nest and beat until it forms a homogeneous mass. Finally, add the heavy cream and milk and beat until it forms a smooth and homogeneous cream.
Decor Place the 3 tablespoons of nutella for 30 seconds in the microwave. Dip the ends of the strawberry in the melted nutella and let dry.
Mounting Cut it in half and fill it with nutella cream and nest milk. Cover the cake with nutella cream filling and nest milk.
Put the decorative strawberries on top of the cake.