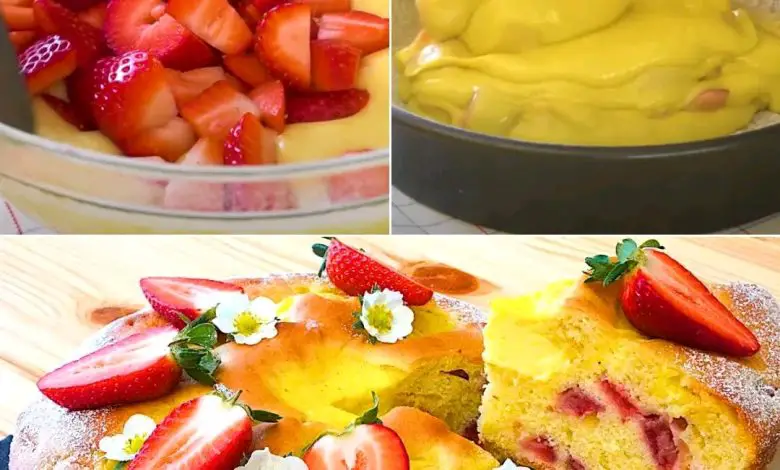 STRAWBERRY AND CUSTARD CAKE
Strawberry and custard cake is a delightful dessert that combines the vibrant sweetness of ripe strawberries with the creamy richness of custard. This delectable treat typically consists of layers of moist sponge cake, generously filled with luscious custard cream and adorned with fresh, juicy strawberries.
Ingredients:
200g strawberries
4 whole eggs
180g sugar
1 pinch of salt
grated peel of 1 lemon
75g seed oil
300g "00" flour
100g milk
8g baking powder
Cream:
2 yolks
200g milk
vanilla
15g cornstarch
45g sugar
Preparation:
1. Cream: put the egg yolks, sugar and vanilla extract in a saucepan and mix. Then add starch, hot milk and thicken over heat.
2. Batter: mix the eggs with sugar and salt. Then add the lemon zest, seed oil and milk.
3. Sift and add the flour and baking powder.
4. Finally add the cut strawberries and cream.
5. Bake at 170° for 45 minutes.