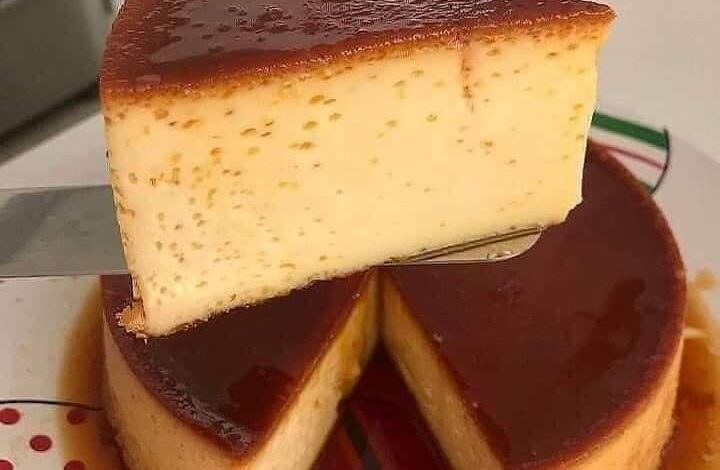 Ingredients:
2 milk can
2 cans of evaporated milk
6 Eggs
1 teaspoon vanilla
2 Philadelphia-type cheeses
For the Caramel:
1 ½ cup of sugar
½ cup of water
Preparation:
-Prepare a Caramel with the Sugar and the Water in a mold with a lid.
-The other ingredients are placed in the blender.
-Place the mixture in the caramelized mold in a Bain Marie oven at 180°C until a toothpick inserted comes out clean.
-Let cool and flip onto a plate. See Less