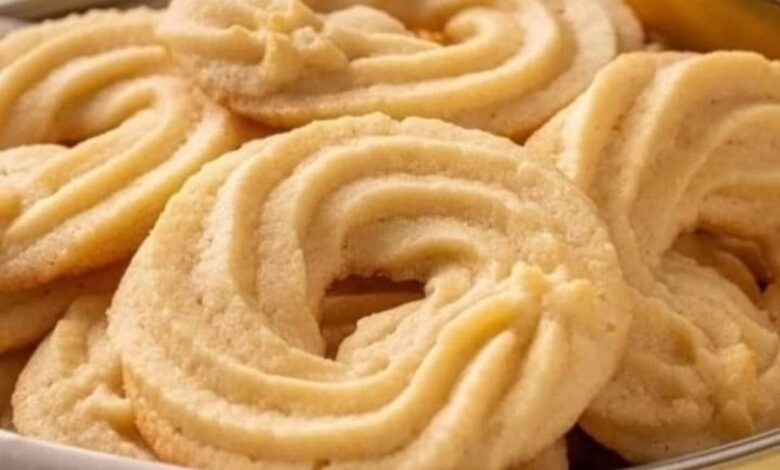 Easy and quick to do!
INGREDIENTS:
1 cup of butter at room temperature⠀
3/4 icing sugar⠀
2 eggs⠀
2 tablespoons of vanilla⠀
2 1/2 cups of wheat flour
PREPARATION:
Preheat the oven to 200 degrees centigrade
Beat the butter with the sugar.⠀ ⠀ Add the eggs one at a time, beating well after each addition.⠀ ⠀
We add the vanilla.
Beating at minimum speed or with a spatula, add the flour.⠀ ⠀
Transfer the dough to a sleeve with a curly beak and form small circles on a baking tray.
Make them as similar in size as possible so that cooking is even.
Bake for 10 – 12 minutes until tops are lightly golden.
Transfer to a wire rack to cool completely.