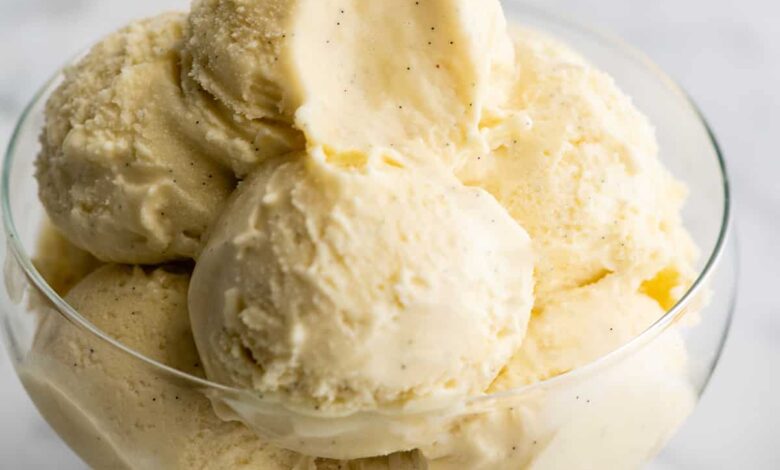 INGREDIENTS
7 egg yolks
1 1/3 cup granulated sugar
1/4 teaspoon salt
3 cups heavy cream
1 cup whole milk
1 tablespoon vanilla extract
INSTRUCTIONS
In the bowl of your stand mixer add the egg yolks, sugar, and salt. Using the paddle attachment, beat on medium speed until pale yellow and light and airy. About 4-5 minutes.
In a large pan heat the cream and milk over low heat, stir occasionally. If you have an instant read thermometer the mixture will reach 155-160°F. If you don't have a thermometer, the will be hot but not boiling!
Turn the mixer to low and add the heated cream in a slow, steady, stream. Mix until thoroughly combined, about 3 minutes.
Pour the cream/egg mixture back into the pan and heat over medium-low heat stirring constantly. Heat to 155-160°F. If you don't have a thermometer heat until it thickens and coats the back of a spoon.
It should NOT boil, however, a few bubbles may come up along the edges. Remove from the heat and add the vanilla.