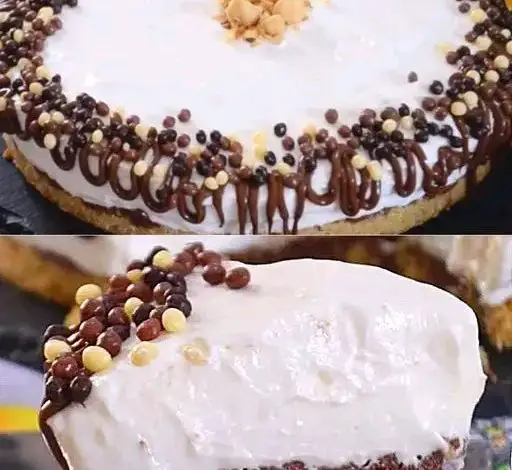 ICE CREAM CAKE 😋

Ingredients

Base:
180gr of dry biscuits
90g melted butter
Hazelnut cream to taste
Cream:
400 ml of whipped cream
200g of condensed milk

Indications
Blend the biscuits and mix them with the melted butter, then crush the mixture in the base of a mold.
Add the hazelnut cream and refrigerate.
Beat the cream with the condensed milk.
Pour the mixture into the base and place it in the freezer for 3 hours.
Decorate and serve the ice cream cake.