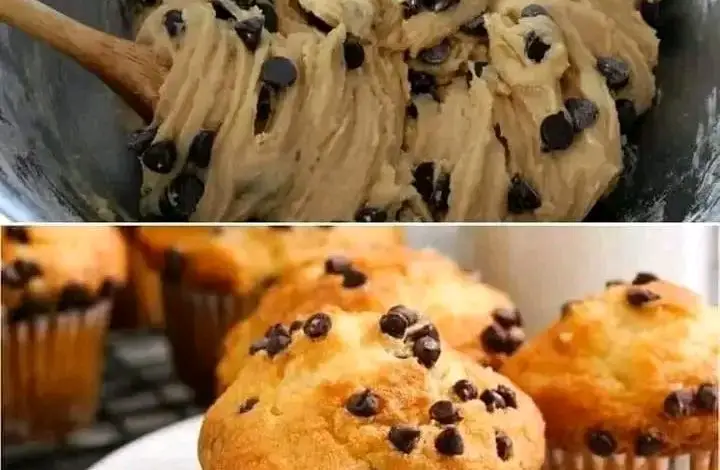 Chocolate chip muffins 😋
Ingredients:
1/4 cups flour
3/4 teaspoons baking powder
1/4 teaspoons of salt
3/4 sticks of butter
1/2 cups of sugar
1/2 tablespoons sugar, for sprinkling
1 egg
1 teaspoon liquid vanilla
1/2 cups of cow's milk
1/2 cups of chocolate chips
Preparation:
Preheat oven to 180°C.
In a medium bowl, using a wooden spoon, stir together the flour, baking powder, and salt.

In an electric mixer on medium speed, cream the butter and sugar for 3 minutes until creamy.

Add the egg to the mixer and the vanilla, stir until well incorporated.

Add half of the dry ingredients, add the milk, then the other half of the dry ingredients and the chocolate chips.
In a muffin tin put muffin papers.

Add the mixture with two spoons up to 3/4 of each mold and sprinkle with the sugar.
Bake the muffins until lightly golden, remove from the oven and serve.