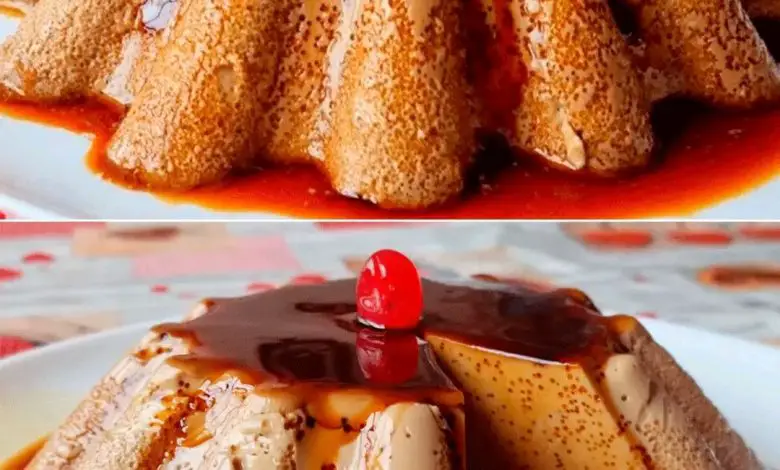 COFFEE FLAN
Ingredients:
4 egg
4 tbsp sugar
½ l milk
2 tbsp soluble coffee
sugar to caramelize the flaneras
Preparation:
1. Cook the milk with a tablespoon of sugar and the soluble coffee.
2. Beat the eggs with the remaining sugar and add the milk with the coffee.
3. This preparation is poured into the flaneras previously caramelized and the flans are baked at 180º for 30 to 45 minutes.