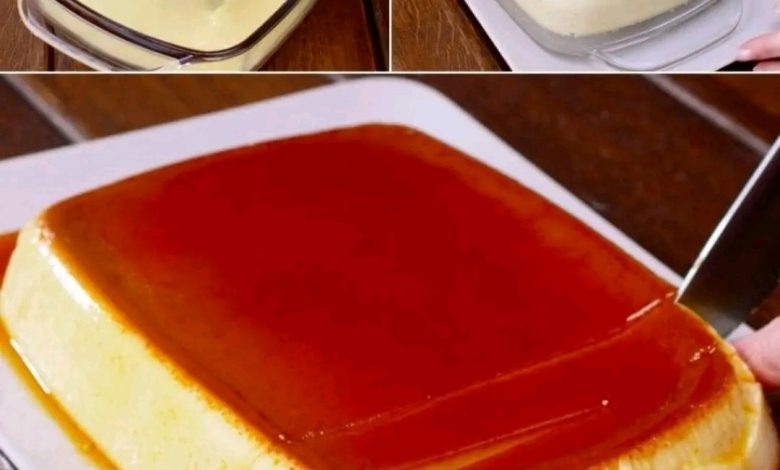 CREAM AND CARAMEL PUDDING 😋
INGREDIENTS
70g of sugar
20 ml of water
15 ml of hot water
4 eggs
2 egg yolks
70g of sugar
420ml of milk
1 teaspoon vanilla extract 100ml thick cream
5g of sugar
1/2 teaspoon vanilla extract
METHOD
In a pan add the sugar and water, when it is caramelized add more hot Water. Transfer to skillet and allow to cool.
In another pan add sugar, milk and vanilla extract, mix until dissolved.
In another bowl, mix the eggs with the egg yolks and sugar. Pour in the cooled milk. Strain it and transfer it to the pan.
Cover with aluminum foil and bake in water at 150°C (300°F) for 50 minutes.