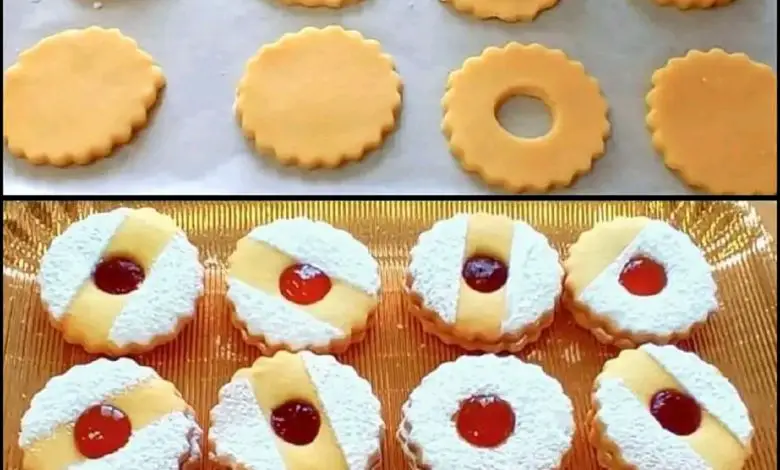 COOKIES WITH MARMALADE 🍪🍓
Ingredients:
220g flour 00
150g butter
125g powdered sugar
80g potato starch
3 medium egg yolks (50g tot. Of yolk)
1 sachet of vanillin
Jam to taste for the filling
Indications:
1. In a bowl, mix the flour, starch, powdered sugar and vanilla.
2. Then add the butter and form a buttery mixture.
3. Add the egg yolks and work everything until you have a homogeneous mass.
4. Leave in the fridge for 2 hours.
5. Then stretch the dough, form the cookies and bake at 160º for 15/16 minutes.
6. Fill and serve these delicious cookies.