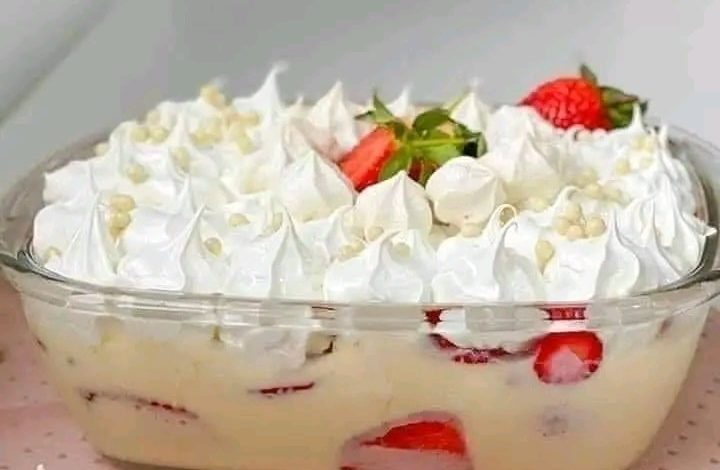 STRAWBERRY MERENGUE
INGREDIENTS
Cream:
3 sifted yolks
1 can of condensed milk
2 tablespoons cornstarch
500 ml of milk
Meringue:
3 egg whites
1/2 cup of sugar
Assembly and Decoration:
lemon zest
sighs
2 boxes of strawberries
PREPARATION MODE
Cream:
For the cream, put condensed milk, milk, starch and egg yolks in a pan. Mix everything and cook over medium heat until thickened, set aside.
Assembly:
On a platter, make layers of cream, then chopped strawberries, add sighs, cream again… More strawberries, more sighs, cream again and so on…
Meringue:
In a pan put the egg whites, the sugar and lead to the fire very low always stirring until the sugar grains disappear, beat at high speed in the mixer until it turns into a meringue, add lemon zest.
Put the meringue in a piping bag and make meringue pitangas on top of the already assembled platter.
Finish on top with strawberries and sighs and let it freeze for 2 hours.