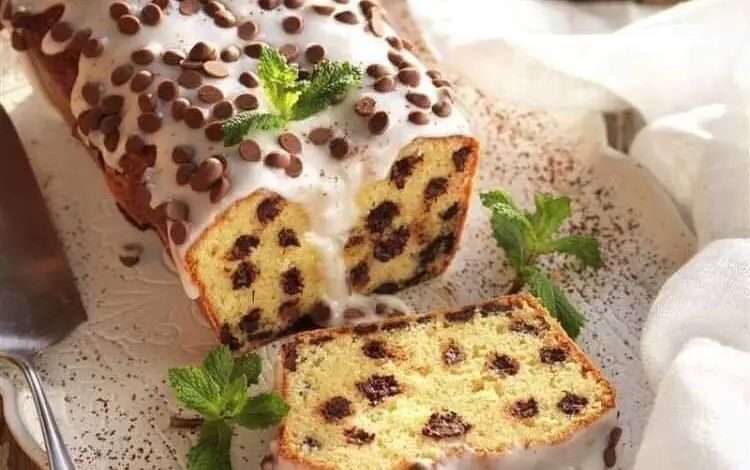 Ingredients :
4 eggs
100g sugar
120g flour
1 tsp dry yeast
200g milk chocolate
20g cocoa powder mint leaves
200g icing sugar
1 lemon Butter
Preparation :
Melt the milk chocolate in a bain-marie, stirring constantly, and fill a pastry bag with it using a very fine, smooth nozzle.
Form with the chocolate chips on baking paper, cover them with film and let them harden for a while in the fridge. Beat the eggs with the sugar until doubled in volume.
Sift 100 g of flour with the dry yeast, and add them, little by little with encircling movements, to the dough. Add half of the seeds to the dough and mix.
Place this dough in a rectangular mold, plum cake type, greased with butter and floured, and cook for 45 minutes in the oven preheated to 180º.
Remove and let cool for about 5 minutes before unmolding; then let cool completely. Squeeze the lemon and filter the juice to remove the seeds.
Place the icing sugar in a bowl and gradually add the juice, continuing to beat with a hand whisk until you get a thick white cream.
Then pour the glaze over the cake and serve sprinkled with the rest of the chocolate chips and cocoa, and decorated with the washed and dried mint leaves.