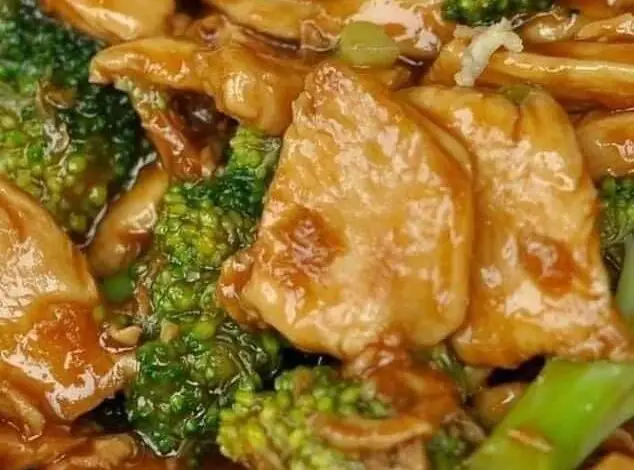 Ingredients :
1 pound boneless skinlss raw chicken breast, cut into 1-inch pieces
2 garlic cloves, minced
2 teaspoons ginger, minced
1 cup chicken broth
3 tablespoons soy sauce
2 teaspoons sugar
2 cups veggies (I used broccoli, sugar snap peas, & bell peppers)
2 teaspoons cornstarch
toasted sesame seeds (optional)
4 Servings rice, cooked
Preparation :
Spray 12-inch nonstick skillet with cooking spray; heat over medium-high heat. Add chicken, garlic and ginger. Sautee 5 to 6 minutes or until chicken is brown. Tip: I like to keep small jars of minced garlic and ginger in case I don't have fresh on hand. Add 3/4 cup of the broth, the soy sauce and sugar. Cover and cook over medium heat 5 minutes, stirring twice. Add vegetables.

Cover and cook about 5 minutes, stirring occasionally, until chicken is no longer pink in center and veggies are crisp-tender. Mix cornstarch with remaining 1/4 cup broth and then pour and stir into chicken mixture.
Cook while stirring frequently, until sauce is thickened. Serve on top of rice, and garnish with toasted sesame seeds if desired. Enjoy!
Follow our Page for more delicious recipes!