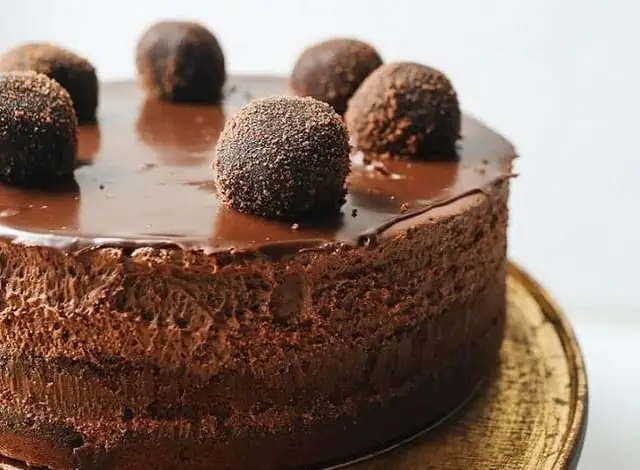 Ingredients:
egg yolk
4 sugar
70 g 1 pinch of salt
4 egg whites
60 grams of flour
110g melted chocolate
50 grams of apricot jam
Chocolate chips to taste
50 grams of whipped cream some water
Preparation:
For the base, mix 4 egg yolks, 60 g of sugar, salt and 2 teaspoons of water. Then beat 2 egg whites to a stiff consistency and add them with the flour to the yolk mixture. Mix carefully. Preheat the oven to about 180 degrees.
Then we put the dough in a buttered mold and put it in the oven for about 30 minutes. Then beat 2 egg yolks and 10g sugar until foamy and add the melted chocolate.
Beat 2 egg whites until stiff and carefully add to the chocolate mixture with the whipped cream.
Cover the bottom of the cake with the apricot jam and decorate the edge with the chocolate chips. Now put a ring around the cake so the mousse doesn't run out.
Then add the finished cream and put it in the refrigerator for about 3.5 hours.
When the time is up, carefully remove the ring shape and decorate the cake as desired. Enjoy your meal!