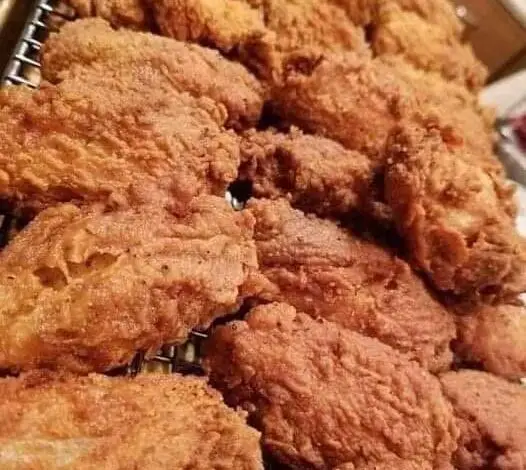 Ingredients
750 g skinless chicken
2 large eggs, beaten
1 cup whole milk
1 cup of vegetable oil
2 cups flour
1 tbsp chilli powder
1 tbsp garlic powder
1 tsp paprika
1 tbsp soy sauce
Salt and pepper to taste
Directions
Step 1: In a medium mixing bowl, add two large cracked eggs. Whisk until creamy.
Step 2: Pour in the milk and whisk until well blended.
Step 3: In a resealable bag, add the garlic powder, chilli, 2 tablespoons of salt, flour, and pepper. Shake the bag until all the ingredients are well blended.

Step 4: Place the chicken inside the bag and shake until fully coated.
Step 5: Place the bag inside the fridge to marinate overnight.
Step 6: Remove the chicken from the bag and dip each into the milk, soy sauce, and lastly into the egg mixture.

Step 7: Place a skillet on the stove and pour in enough oil to submerge the chicken. Allow the oil to bubble.
Step 8: Add the coated chicken and cook until the colour turns golden brown.

Step 9: Place the fried chicken on a clean plate lined with paper towels to drain the excess oil.
Step 10: Serve with mixed veggies. Enjoy!