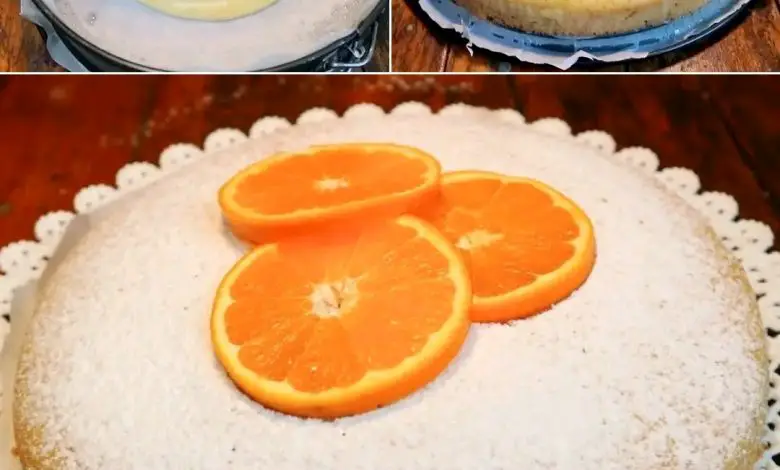 FLOODY ORANGE CAKE
Floody Orange Cake is a delightful dessert that bursts with vibrant citrus flavors. This moist and zesty cake is typically made by blending fresh orange juice and zest into the batter, infusing it with a tangy sweetness.
Ingredients:
200g warm water
50g seed oil
50g orange juice
Orange zest
280g cake flour
130g sugar
1 pinch of salt
1 vanillin
1 packet of baking powder
Indications:
1. In a bowl, sift and pour the flour, vanillin and baking powder.
2. Then add the sugar, orange zest and salt.
3. Now pour in the orange juice, oil and water.
4. Pour the dough into a mold and bake at 180° for 35/40 minutes.
5. Decorate with a little powdered sugar and orange slices.