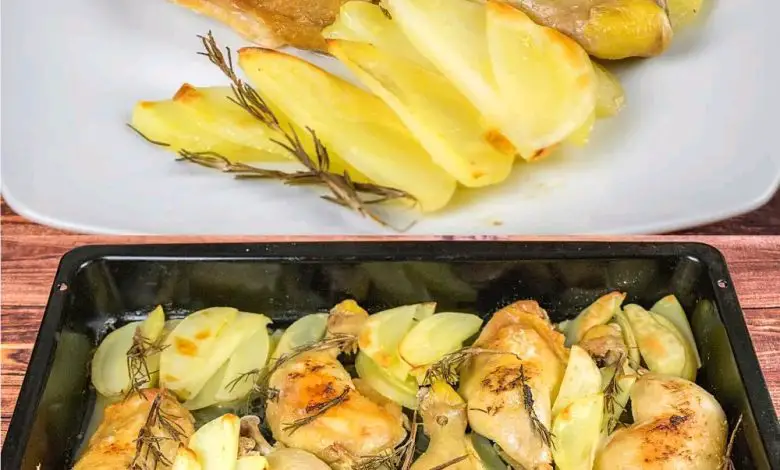 ROASTED CHICKEN WITH POTATOES
Roasted chicken with potatoes is a classic and comforting dish that brings together the savory flavors of tender, juicy chicken and crispy, golden-brown potatoes. To prepare this dish, start by seasoning the chicken with a blend of herbs and spices, such as rosemary, thyme, garlic, and paprika.
Ingredients:
2 kg chicken thighs
1kg potatoes in large pieces
30g fresh rosemary
Juice of one lemon with freshly grated ginger (20g) to taste
50 ml extra virgin olive oil
Salt to taste
20g fresh ginger
Preparation:
1. Cut large slices of potato. Make marinades from lemon juice and grated ginger.
2. Place the thighs in a tin previously covered with olive oil, then place the potatoes, salt, add rosemary and pour over the marinade and cover with aluminum foil.
Bake at 180°C for 45 minutes, then remove the aluminum foil and bake at 220° for 15/20 minutes.