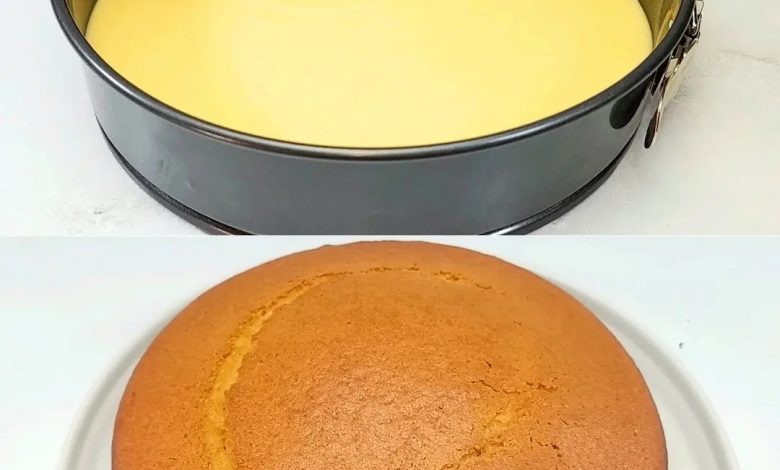 Homemade orange cake
Orange cake is a delicious dessert with a citrus and aromatic flavor. Its texture is spongy and its color vibrant, thanks to the use of orange juice and zest in the recipe. It is a perfect option to enjoy as a snack or as an accompaniment on special occasions.
Ingredients:
• 2 cups (250 g) of wheat flour
• 1 cup (200 g) of sugar
• 3 eggs
• 1/2 cup (120 ml) vegetable oil (such as sunflower oil)
• 1/2 cup (120 ml) freshly squeezed orange juice
• Zest of 2 oranges
• 1 teaspoon (5 g) baking powder
• 1/2 teaspoon (2.5 g) baking soda
• A pinch of salt
Make sure you have all the ingredients ready and the oven preheated to the right temperature to achieve a delicious and well-baked orange cake.
Preparation:
1. Preheat the oven to 180°C (350°F) and grease a cake tin with a little oil or butter, and sprinkle with flour to prevent sticking.
2. In a large bowl, sift together the flour, baking powder, baking soda, and salt. This helps aerate the dry ingredients and remove any lumps.
3. In another bowl, beat the eggs and sugar until the mixture is smooth and slightly foamy.
4. Add the oil, orange juice and orange zest to the egg and sugar mixture. Mix well until all the liquid ingredients are incorporated.
5. Gradually add the sifted dry ingredients to the liquid mixture, stirring gently until a homogeneous dough is formed. Don't overmix, just enough to combine the ingredients.
6. Pour the dough into the prepared mold and lightly tap the mold on the counter to eliminate any air bubbles.
7. Bake in the preheated oven for approximately 30-40 minutes, or until a toothpick inserted into the center of the cake comes out clean and dry.
8. Once baked, remove the cake from the oven and let it cool in the pan for about 10 minutes. Then, unmold the cake and place it on a rack to cool completely.
Ready! Now you have a delicious orange cake to enjoy. You can decorate it with sprinkled icing sugar or even make an orange glaze to enhance the flavor even more. Enjoy!