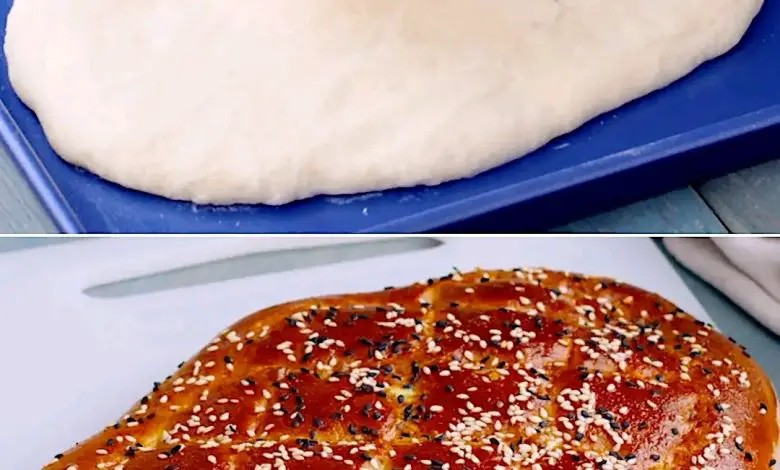 HOMEMADE SPONGY BREAD 😋

Ingredients:

150 ml of milk
150ml of water
7g dry yeast
1 spoon of sugar
600g of flour
1 teaspoon salt
2 egg yolk
Black and white sesame seeds

Preparation:
In a bowl, mix the warm milk, water, sugar and yeast. Add the flour and salt. Let the dough rest for about 2 hours.
Divide the dough into 2 portions and roll them out.
Transfer to the baking sheet, cover, and let rest for another 15 minutes. Brush with egg yolks and sprinkle with sesame seeds.
Bake at 180'C (350'F) for 35 minutes.