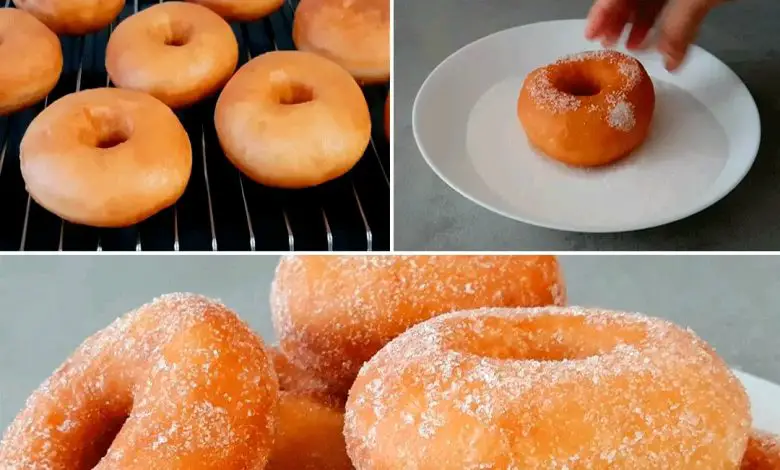 HOMEMADE SUGAR DONUTS 😋

Ingredients:

4 cups of flour
10 grams of dry yeast
3/4 cups of cow's milk
3/4 cups of sugar
1/2 teaspoons of salt
3 eggs
1/4 cups butter
Enough flour, to spread
Enough oil, to fry
Enough sugar, to sprinkle

Preparation:
In a bowl, mix flour, yeast, milk, sugar, salt, eggs and knead until a good consistency is left. Add the butter and continue to knead for 15 more minutes or until smooth.
Place the dough in a previously oiled bowl and cover with a damp cloth. Let rest for 1 hour.
On a floured surface, roll out the dough with a 1 cm wide rolling pin and let it rest on the table for 10 minutes before cutting.
In a pot over medium heat, heat the oil and with the help of a stick, fry the donuts on both sides. When they are golden brown, remove and drain on absorbent paper to remove excess fat. Sprinkle with sugar and enjoy.