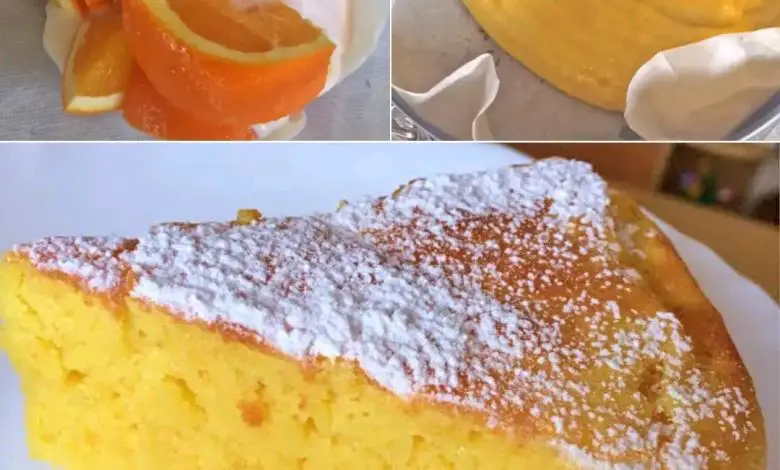 ORANGE CAKE 😋

Ingredients:

3 eggs
250g of common flour
1 orange
120ml of milk
120ml seed oil
170g of sugar
16g baking powder
a pinch of salt

Indications:
Blend the oranges with milk and oil.
Then add the eggs, sugar, yeast and salt.
Pour the mixture into a mold and bake at 356°F (175°/180°) for 30 minutes.