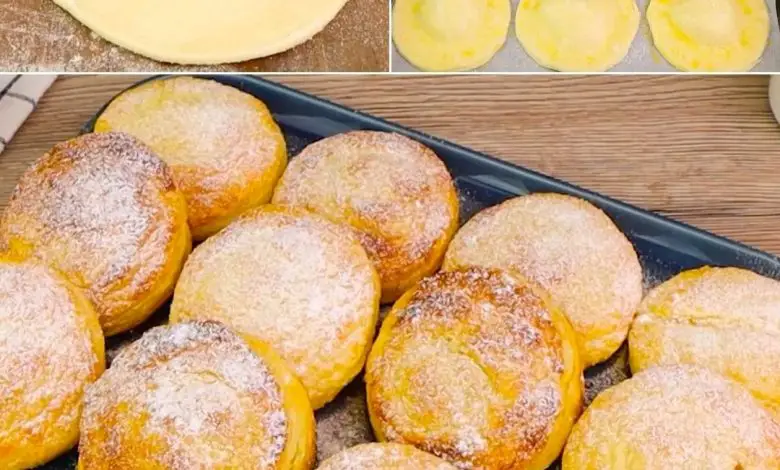 NEAPOLITAN MONACHINE 😋

Ingredients:

2 rectangular puff pastry rolls
Custard cream
Bud
Milk
dark cherries
Powdered sugar
Sugar

Preparation:
Roll out the puff pastry on the work surface and cut into discs with a pastry cutter with a diameter of 8-10 cm.
In the center of each disk, place a teaspoon of custard and dark cherry. Close with the other disk obtained, as above, from the second package of puff pastry. Close well first around the filling and then around the edges.
Transfer to the parchment lined baking sheet and brush with the egg yolk and milk mixture.
Bake in the oven at 190°C/374°F for 20 minutes and decorate with powdered sugar.