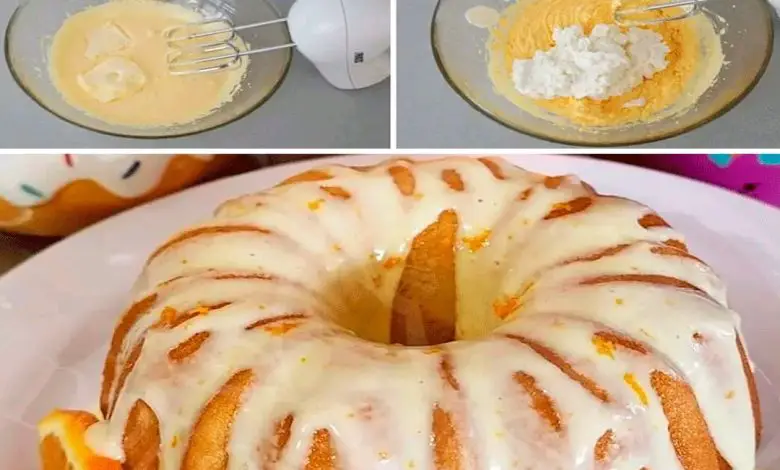 ORANGE CAKE 😋
Ingredients:
2 and 1/4 cups all purpose flour 1 and 1/2 cups sugar
3 and 1/2 tsp baking powder 2 tbsp vanilla instant pudding (I use Royal brand) 1 tsp. salt
1 and 1/4 cups freshly squeezed china juice
1/4 cup oil
1 stick melted butter
1 tsp vanilla
1 tsp china extract
3 eggs
Ingredients for the white glaze:
250 grams of icing sugar
3-4 tablespoons of milk
Procedure:
1. Preheat oven to 350 degrees F, grease a bundt cake or loaf pan.
2. Sift all the dry ingredients, except the sugar. In the container of the blender we combine the dried and sifted and the sugar. Using the blender balloon.
3. Start beating and add to the dry, china juice, melted butter, and oil.
4. Finally, we add the eggs one by one, vanilla and china extract.
5. Bake at 350 degrees for about 45 minutes. Always checking cooking with a toothpick. Let cool and decorate.
6. In a bowl, we will put the 3 or 4 tablespoons of milk and we will gradually add the icing sugar so that a thick cream is formed. Finally, we will add the glaze on the cake, pouring the glaze directly from the bowl, or using another container.