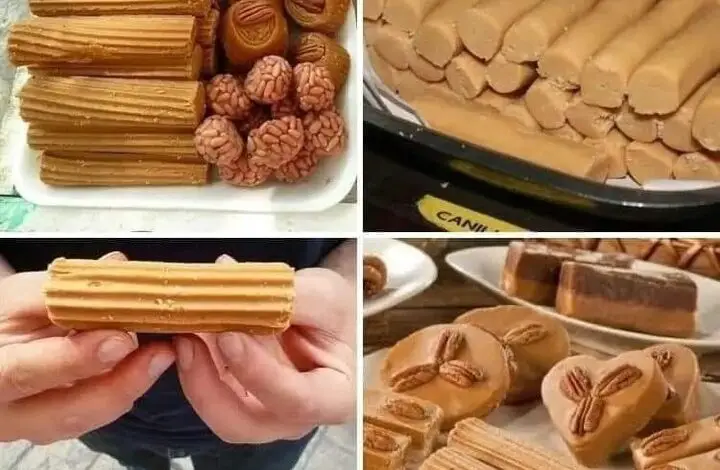 Ingredients
1/2 cup of water
1 Stick Butter (90 g)
1 Can Evaporated Milk
1/4 cup sugar
1 tablespoon vanilla essence
2 cups wheat flour
4 Egg Pieces
1 cup of corn oil for frying
1 Can Sweet Milk
1 cup sugar
1 teaspoon ground cinnamon
Instructions
Mingle Heat the water with the Evaporated Milk, the sugar, the butter and the vanilla essence in a saucepan until the butter melts; add the flour all at once and mix vigorously with a spatula until it forms a dough that detaches from the saucepan Beat/Fry Place the dough in a blender and beat until lukewarm; add the eggs one by one until a smooth paste remains; place it in a sleeve with a curly duya.
In a saucepan heat the oil; carefully press the sleeve to form the churros and cut with scissors when you have the desired size; fry them until golden brown, remove from the oil and place them on paper towels.
Fill out With a skewer stick make a hole in the churros and fill them with Dulce de Leche. Serve Easy and sprinkle with sugar and cinnamon.
culinary advice If you don't have a sleeve and duya, make balls with the help of a spoon. nutritional advice Desserts should be consumed in moderation.