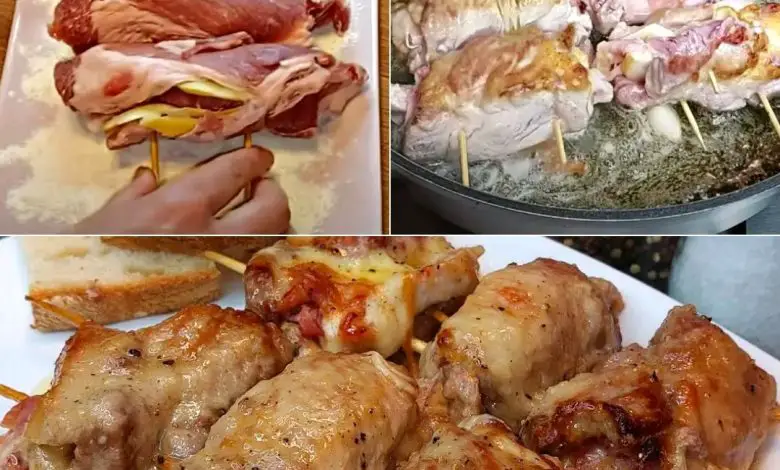 MEAT ROLLS WITH BEER
Meat rolls with beer are a delightful combination that can elevate your dining experience. These succulent rolls, often made with ground or thinly sliced meat, are typically seasoned with a variety of spices and herbs to create a rich and flavorful filling.
Ingredients:
6 slices of pork
12 slices of sliced ​​cheese
6 slices of ham
Flour
Salt and pepper
33 cl of beer
Extra virgin olive oil
1 knob of butter
3 gloves of garlic
Indications:
1. First I spread the pork slices.
2. Fill with smoked cheese and ham.
3. Wrap them and form some rolls.
4. Sprinkle them in the flour and fry in a pan with oil, butter and garlic.
5. Cook the meat rolls on both sides and then pour in the beer.
6. Let cook for 30 minutes with the lid on.
7. Add salt, pepper and serve with some bread.