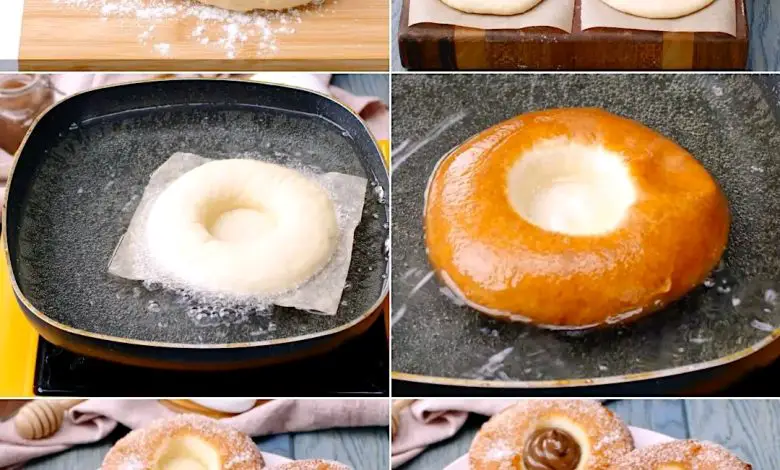 HAZELNUT CREAM DONUTS
Hazelnut cream donuts are a delightful treat that combines the rich, nutty flavor of hazelnuts with the sweet and creamy goodness of donuts. These delectable pastries typically feature a soft and airy donut filled with a luscious hazelnut-flavored cream. The contrast of the slightly crispy exterior and the smooth, velvety hazelnut filling creates a heavenly taste experience.
Ingredients:
200ml warm milk
7g dry yeast
1 egg
8g vanilla sugar
2 tablespoons of sugar
50ml vegetable oil
400g flour
1 teaspoon salt
Hazelnut cream
Sugar
Preparation:
1. In a bowl, mix warm milk with sugar and yeast, and add egg, oil, flour and salt. Let the dough rise for 1 hour.
2. Divide the dough into 8 pieces, spread it out and press in the center. Let it rest for a further 20 minutes, and fry in hot oil until golden.
3. Cover with sugar and fill with hazelnut cream.