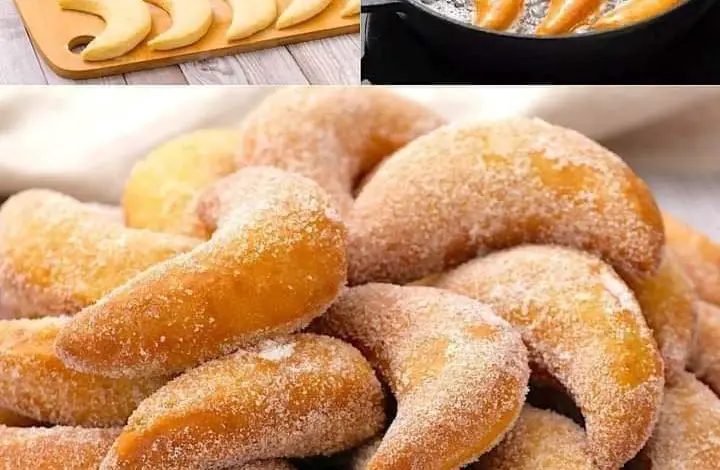 Fluffuy Donuts 🍩 🍩
Fluffy Donuts are a delightful treat that never fails to satisfy your sweet cravings. These delectable pastries are known for their light and airy texture, making them the perfect companion to a cup of coffee or tea.
INGREDIENTS
• 1 egg
• 1 tsp vanilla sugar
• orange zest
• 1/2 salt
• 1 tbsp sugar
• 1 tbsp vegetable oil
• 8g yeast
• 7g baking powder
• 150ml / 5.3oz warm water
• 100g / 0.7 cup semolina
• 250g / 1.7 cup flour
• cooking oil
• sugar
METHOD
Dissolve yeast and sugar in warm water. Add flour and let rise for 10 minutes.
Add all remaining ingredients and knead the dough.
Roll the cake. Cut donuts. Let rise.
Fry in plenty of oil. Sprinkle the finished donuts with sugar.