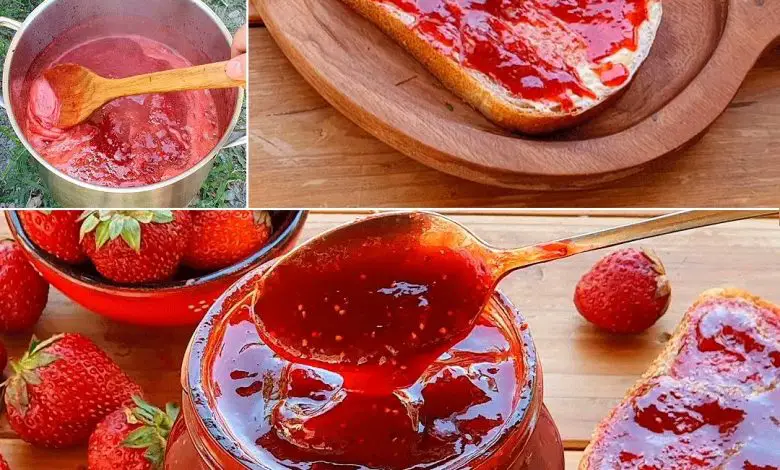 HOMEMADE STRAWBERRY JAM 😋

Ingredients:

1 kilo of strawberries, clean
4 cups of white sugar
1/4 cup lemon juice

Preparation:
In a large bowl, mash the strawberries little by little until you have 4 cups of mashed fruit. In a cast iron saucepan, combine the strawberries, sugar and lemon juice. Cook over low heat, stirring constantly, until the sugar has dissolved. Increase the heat to high and bring the mixture to a boil, stirring constantly, until it reaches a temperature of 105° Celsius (220° F).
Pour into hot, sterilized jars, leaving about 1 centimeter of space between the jam and the neck of the jar. Close well. Cool in a water bath if consuming immediately, otherwise just refrigerate.