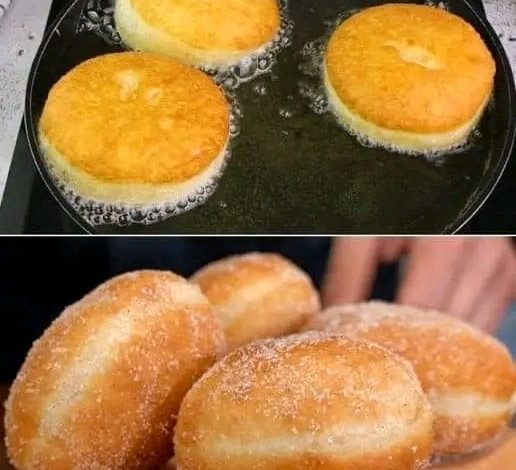 SPONGY DONUTS 😋
Ingredients:
300 g flour
20g of sugar
1/2 teaspoon salt
50g orange juice
130g of water
50 g melted margarine
9 dry yeast
1/2 tablespoon of cinnamon and sugar
Corn oil for frying
Indications:
Start mixing flour, sugar, salt, orange juice and water.
Then add the melted margarine and dry yeast.
Form a uniform dough and let it rise until it doubles its volume.
Then divide it into blocks of 60 g each, let them double.
Fry them in hot oil and dip them in cinnamon and sugar.