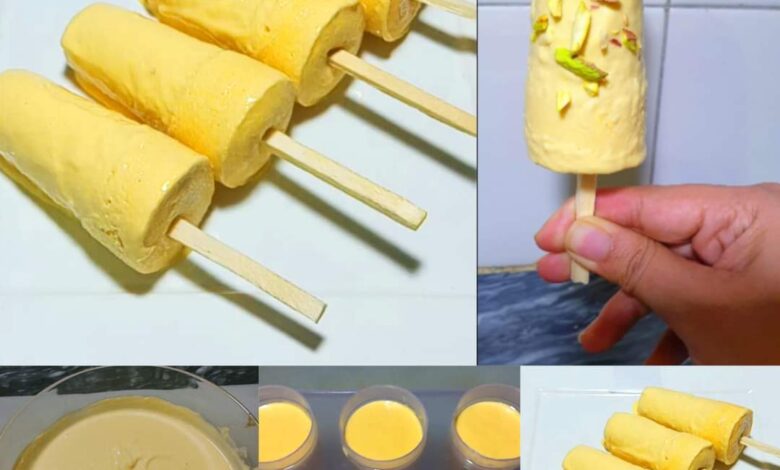 Ingredients
for homemade condensed milk
2 + ¼ cup milk
½ cup sugar
8-10 saffron strands
or ½ cup store bought condensed milk
1 cup mango puree
1 cup whipping cream
½ cup fresh mango chunks
Instructions
In a non-stick saucepan, set over a medium heat; add milk and sugar. Give it a mix and let it come to a simmer.
Add saffron strands and give it a mix.
Keep stirring the mixture till it thickens and reduces to ⅓ of its original quantity. Take it off the heat but keep stirring for another 2 minutes. Let it cool and transfer it into a bowl.
Add mango puree to it and give it a good mix. Keep it aside.
You can also use ½ cup store bought condensed milk instead of the one we made.
In another bowl, whip the whipping cream till soft peaks.
Fold the whipped cream with the mango mixture and mix them gently.
Fold the mango chunks into it and pour the mixture into a container or a loaf pan like me.
Cling wrap the container properly and freeze it for 6-8 hours; dig in and enjoy!