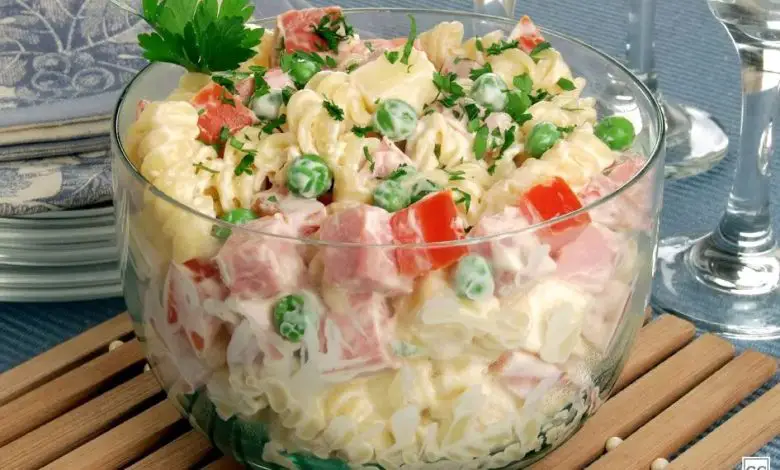 Macaroni Salad
Macaroni salad is a classic dish that combines cooked macaroni pasta with a medley of colorful and crisp vegetables, typically including bell peppers, onions, and celery. The pasta is often dressed in a creamy mayonnaise-based dressing, sometimes complemented by mustard for a tangy kick.
Ingredients:
– 500 g of cooked and cold screw type pasta
– 1 cup mozzarella cheese, cut into small cubes
– 1 cup of ham in small cubes
– 1 cup of mortadella, cut into small cubes
– 2 seedless tomatoes, cubed
– 1/2 cup peas
– 1 cup mayonnaise
– 2 cups of milk cream
– Salt and pepper to taste
Preparation:
In a bowl, mix together the macaroni, mozzarella, ham, mortadella, tomato and peas.
In another bowl, mix the mayonnaise, heavy cream, salt and pepper. Combine the ingredients with the macaroni and mix. Put in the refrigerator for 1 hour. Decorate as you wish and that's it.