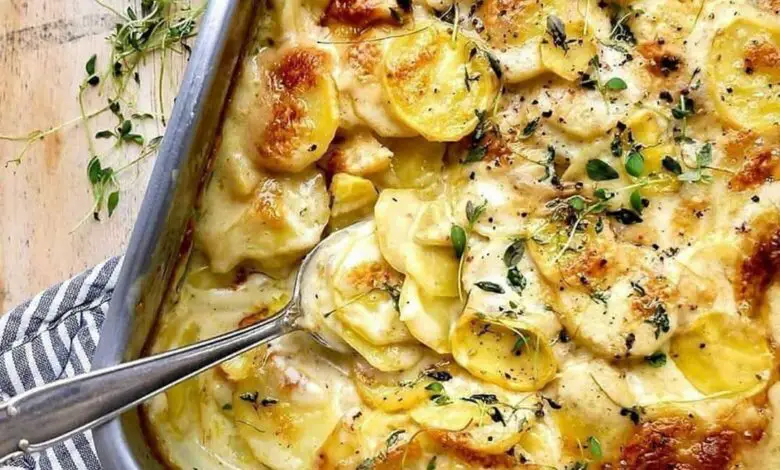 Ingredients:
1/2 onion
1 clove of garlic
2 tablespoons vegan butter
1.5 cup of plant milk of choice
1 cup vegetable broth
2 tablespoons flour
700g potatoes
Salt and pepper
Thyme
Directions:
Preheat the oven to 200C/400F.
Finely wash and thinly slice the potatoes and chop the onion and garlic. Mix the vegetable broth and milk together.
Add one tablespoon of vegan butter to a saucepan and start sautéing the onion and garlic over medium heat, then add the flour.
Slowly pour in the mix of vegetable broth and milk to the pan and stir. Let it simmer over low-medium heat until creamy and thick.
Grease a baking tray with a tablespoon of vegan butter and place the sliced potatoes in the tray, then add the creamy sauce. Bake for 1 hour and 10 minutes until the potatoes turn golden.
Let cool before serving. Garnish with fresh thyme, salt and pepper and enjoy! .