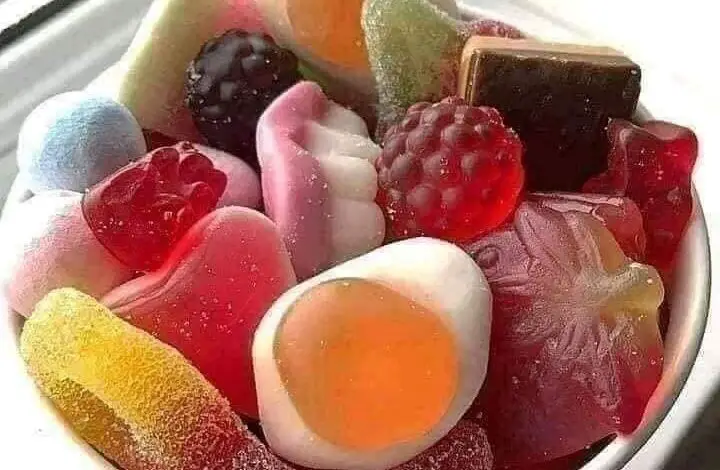 Ingredients
7 tablespoons of unflavored gelatin
3 cups of sugar
2 cups of water
1 cup of flavored gelatin
sugar to decorate
Preparation:
In a pot place the unflavored gelatin, sugar and water. Take the pot to the fire and stir constantly with a wooden spoon until it boils a little.
Then add the gelatin flavor.
Let it boil until the mixture thickens and a film forms on the surface.
Boil a little more and lower the heat.
Wet a rectangular refractory mold with cold water and pour the mixture into it. Let it take a rest during all night long.
The next day you will see that the mixture is already firm. Form your gummies with a cookie cutter, form triangles, cubes or the shapes you prefer.
Pass them through sugar and let them rest. When your gummies are ready, store them in a hermetically sealed can.