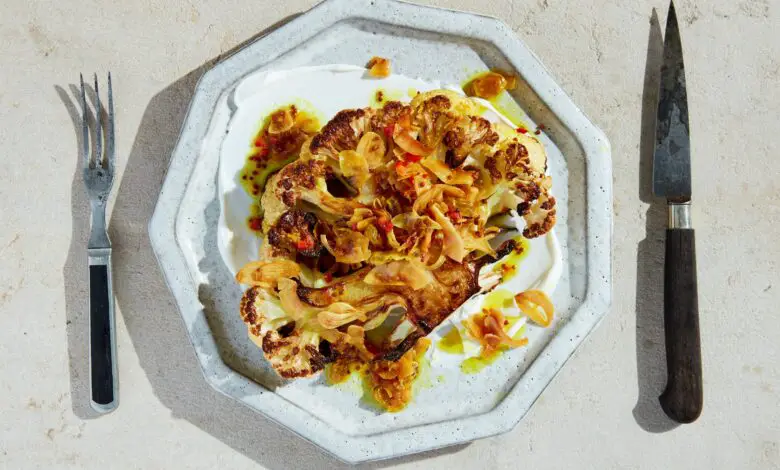 Cauliflower is boring, you say? These cauliflower recipes are about to make you think again. With its neutral flavor and hearty texture, cauliflower can go in more directions than people give it credit for. That head of cauliflower in your refrigerator might look unassuming, but it can take on almost any sauce, spice, or cooking method you throw at it.
Case in point: Priya Krishna's aloo gobi, where roasted cauliflower and potatoes are tossed in an oniony, turmeric-tinged oil. Or consider Andy Baraghani's cauliflower bolognese, where the vegetable gets cooked with mushrooms and tomato paste and serves as a stand-in for ground meat. Or go super simple: Roast florets with spices like cumin and coriander and enjoy in nacho or taco form. These dishes bring the satisfaction you only get from eating something that's both good and good for you.
Still want more? Us too. Keep scrolling to discover our very best cauliflower recipes.