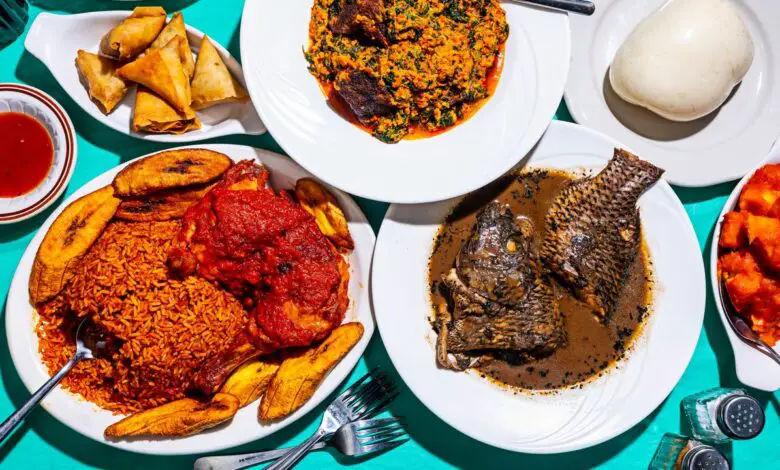 D.C. proper has no shortage of excellent West African food, but it's worth driving a few miles south of the Beltway's southernmost point for a taste of Naija Cafe's specialty: smoky, delicately spiced and grilled goat asun, a Nigerian favorite. But even if the goat is sold out (it happens!), the rest of the menu will make the trip count: pepper soup with an entire tilapia cooked to perfection; aromatic jollof rice to accompany a tender leg of tomatoey pepper chicken; and thick, nutty egusi soup, made from ground melon seeds cooked down with greens, spices, and dried fish.
---
Annandale, VA, is flush with stellar Korean options, but fried chicken fanatics need look no further than Choong Man Chicken, an outpost of a popular chain serving crave-worthy and highly idiosyncratic styles of crispy poultry. Snow onion chicken is as unique as it is wonderful, mounded with paper-thin shavings of raw onion and a sweet mayo-based sauce, while "tikkudak" versions are kissed with smoke after a post-fry stint in a charcoal oven.
---
If you visited the great state of Maryland without eating blue crabs, were you even there? This no-frills seafood shack has everything you'd want and nothing you don't: long picnic tables covered in brown paper, beer by the pitcher, and cafeteria trays piled high with steamed and spiced crustaceans sourced locally when in season and domestically if not. Walk-ins are likely to be served medium-size crabs, but if you're after larges or jumbos, call ahead to reserve them.
---