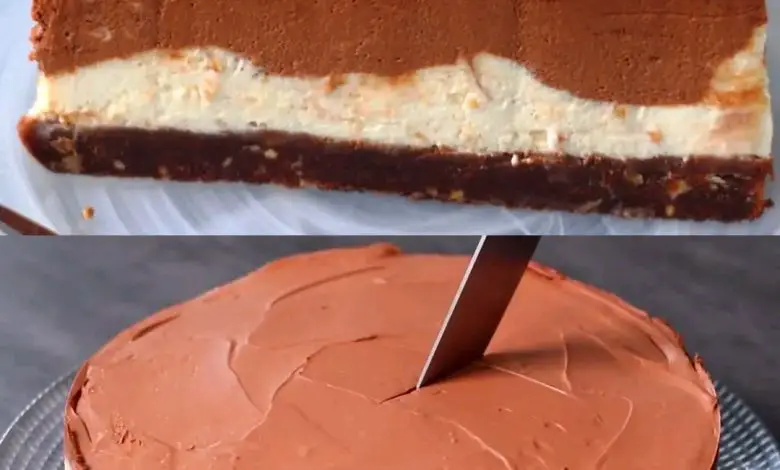 CHOCOLATE AND HAZELNUT CHEESE CAKE
Chocolate and hazelnut cheesecake is a delightful fusion of rich, velvety chocolate and the nutty goodness of hazelnuts, creating a decadent dessert that tantalizes the taste buds. The smooth and creamy texture of the cheesecake, coupled with the indulgent layers of chocolate and hazelnut, forms a harmonious symphony of flavors.
Ingredients:
200 g of cookies
60 g hazelnuts
120 gr of butter
10 g of gelatin
2 tablespoons of water
150 g dark chocolate
500 g spreadable cheese
50 grams of powdered sugar
2 tablespoons of liqueur
250 ml fresh cream
Indications:
1. Blend the hazelnuts and then the cookies. Combine the two ingredients and mix in the melted butter. Mash at the base of the mold and let it rest in the refrigerator.
2. Soak the gelatin and beat the cream.
3. Mix the cheese and powdered sugar, then add the cream, liqueur and melted gelatin.
4. Divide the mixture and mix half with the hazelnuts and the other half with the melted chocolate.
5. We assemble the cheesecake and leave it in the refrigerator overnight.