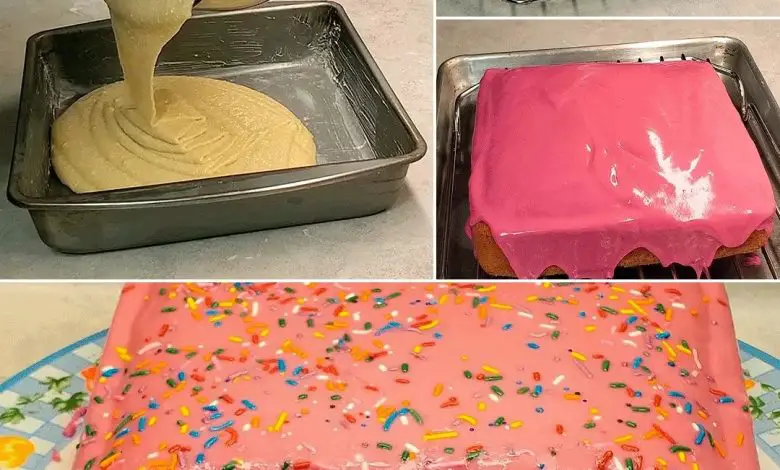 Cortadillo bread
This Cortadillo bread is common in Mexican homes, especially those where Mexican traditions and gastronomy are present. You will no longer have to think about which bakery to get this exquisite dish, because now you can make it at home.
Ingredients
To prepare the famous Cortadillo bread, you will need the following ingredients:
• 2 cups of sugar.
• 2 tablespoons of vanilla.
• 4 cups of flour, preferably wheat flour.
• 5 eggs, it is recommended that they be large eggs.
• 1 ½ cups of oil.
• 1 ½ cups of milk.
• 2 tablespoons of baking powder.
• Yellow coloring, which is to your liking.
• 1 pinch of salt.
Ingredients for the glass
• Confetti or sprinkles.
• 3 cups of sugar.
• 7 tablespoons of milk.
• Pink dye.
Steps
The steps are divided into two categories, the first are part of the dough for the Cortadillo bread, while the last are for the preparation of the glass.  The steps will be explained in detail shortly.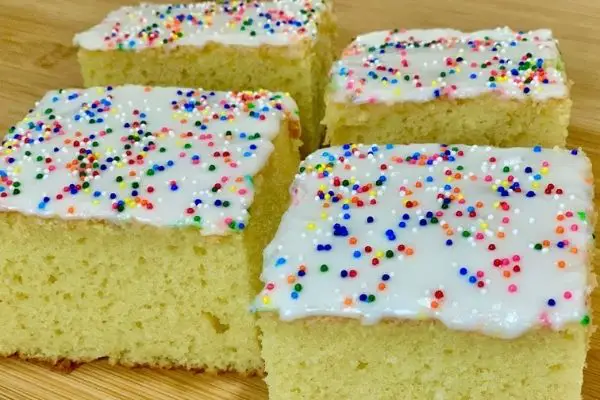 Step 1
You must beat the eggs with the sugar, you will know that you beat correctly when it becomes fluffy and its color changes.
Step 2
Add the milk, oil and vanilla and continue beating the mixture.
Step 3
Proceed to add the flour and mix for a few more minutes. If you want to add the yellow coloring, you must add it and mix.
Step 4
Find a mold and add the flour and butter to prevent the bread from sticking. Then, add the mixture to the mold.
Step 5
You must preheat the oven to 180 degrees. Proceed to insert the mixture there and let it cook for 45 minutes. It is essential that the mixture cooks well, to check insert a toothpick or knife, if it comes out clean the bread is ready.
Step 6
For the glass you need to mix the pink coloring, milk and sugar. You will need to beat until it has a good texture, then add it to the bread and spread confetti.
This way you will have the famous and exquisite Cortadillo bread, you can prepare it whenever you want and taste your palate with this exquisite dessert. 
As well as, remember your childhood where this bread was the protagonist when it came to desserts, especially for being so spongy and wonderful.