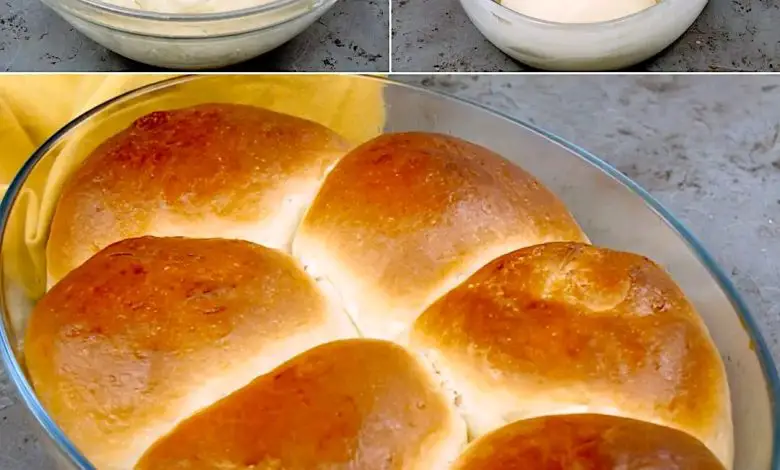 FLUFFY MILK BREAD
Fluffy milk bread is a delightful and soft bread that's known for its tender crumb and slightly sweet flavor.
This popular Asian-style bread is made using a tangzhong method, which involves creating a roux with flour and milk, resulting in a wonderfully light and airy texture.
Ingredients:
420g plain flour
50g sugar
1 egg
100ml warm milk
100ml warm water
30g melted butter
7g dry yeast
30g soft butter
1 egg yolk
120ml milk
1 teaspoon salt
Preparation:
1. Beat the egg with sugar, salt, milk, butter and water. Add the dry yeast and beat again.
2. Combine the wet ingredients with flour and knead the dough for 10 minutes.
3. Roll the dough into a ball and set aside for 30 minutes in a greased bowl.
4. Knead softened butter into the dough, roll into a ball and set aside for another 30 minutes.
5. Cut the dough into 6 pieces and roll each one as shown in the video.
6. Place in a buttered baking dish and set aside for 1 hour.
7. Beat the egg yolk with milk and pour the mixture on top of the buns.
8. Bake at 200C/400F for 20 minutes.