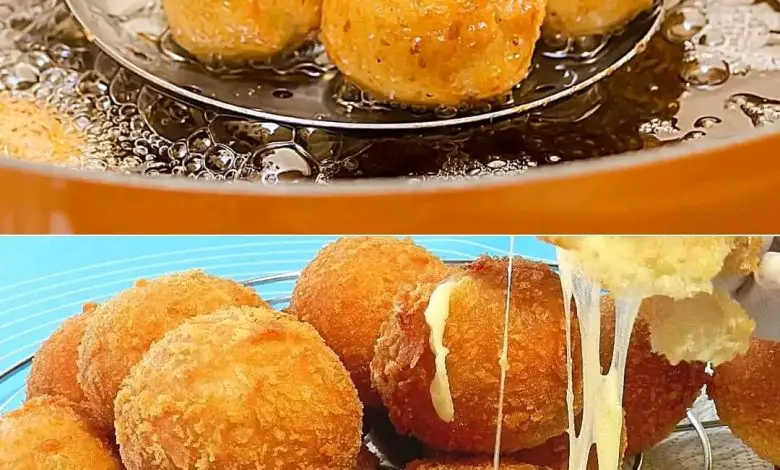 CRUNCHY CHEESE BALLS
• Use a good quality cheddar cheese for the best flavor.
• Make sure the oil is hot enough before frying the cheese balls, otherwise they will not crisp up properly.
Ingredients:
375g all purpose flour
1 tsp salt
1 tsp sugar
1 tsp garlic powder
2-1/4 tsp instant dry yeast
3 tablespoons olive oil
250ml of lukewarm water
250g of mozzarella cut into cubes
salt
pepper
chili
parsley
Breadcrumbs to coat
frying oil
Indications:
1. In a bowl, mix the flour, salt and sugar.
2. Then add oil, yeast, garlic and water.
3. Mix well until it forms a uniform mass.
4. Let it rise for an hour.
5. Divide it into 32 pieces and form the bombs by filling them with mozzarella.
6. Pass the bombs in the water and then in the breadcrumbs.
7. Fry in hot oil.