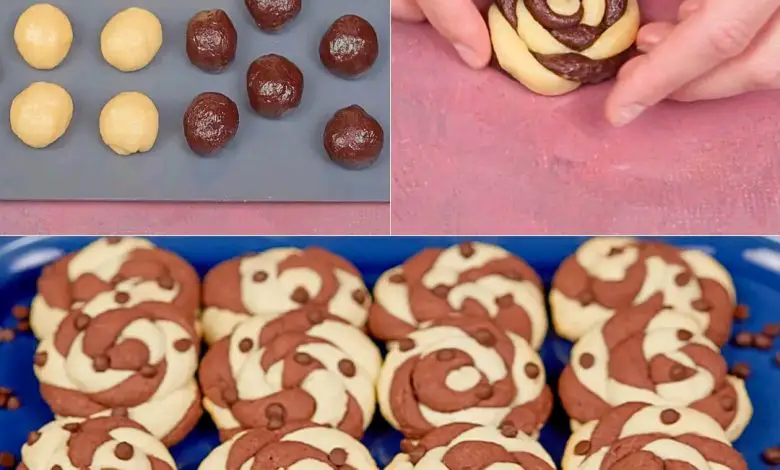 HOMEMADE BRAIDED COOKIES 😋

Ingredients:

1 egg
a pinch of salt
8g vanilla sugar
120g of sugar
50ml of milk
80ml butter, melted
240g all purpose flour
6g baking powder
20g cocoa powder
20g all purpose flour
Chocolate chips for decoration.

Preparation:
Preheat oven to 160°C/320°F.
Beat an egg with melted butter, sugar and milk.
In a separate bowl, combine the flour with the baking powder, salt, and vanilla.
Add the wet ingredients to the dry mix and mix to combine.
Divide the dough in half. Add 20g of flour to one half and mix well. Add 20g cocoa powder to the other half and mix again until just combined.
Cut each half of the dough into small portions and roll each into a ball.
Roll each ball to form a string. Take 2 different colored ropes and braid them together as shown in width. Roll the braid into a snail shape and secure the free end.
Place cookies on a baking sheet and decorate with chocolate chips. Bake for 20 minutes.