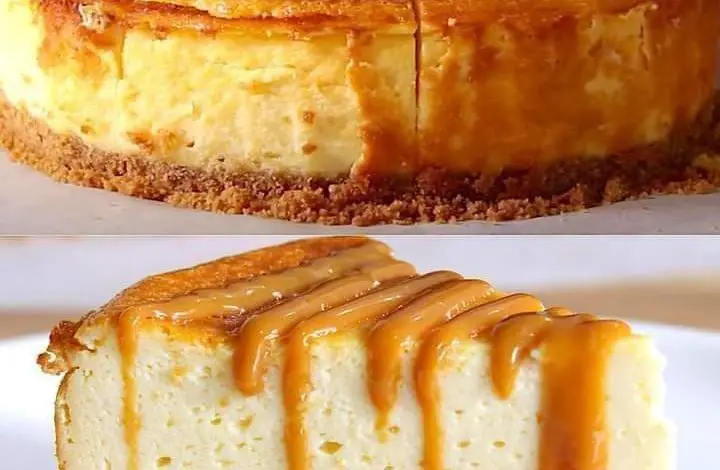 New York cheesecake
How to prepare this delight at home
Ingredients:
Base:
150 gr smoothie biscuits
100 gr melted butter
1 kg of strained yogurt
200 gr sugar
45 gr flour
1 tsp vanilla extract
4 eggs
150 gr dulce de leche
22 cm round pan
Directions:
In a bowl, mix the grated biscuits with the melted butter. Mash the mixture in a mold and then bake at 160 degrees for 15 minutes.
Mix the yogurt with sugar, flour and vanilla extract. Then add the eggs. Integrate all the ingredients well and then pour the mixture onto the base. Bake at 320°F (160°) for 50/60 minutes.
Then wait a couple of hours before cutting and garnishing it as you like.