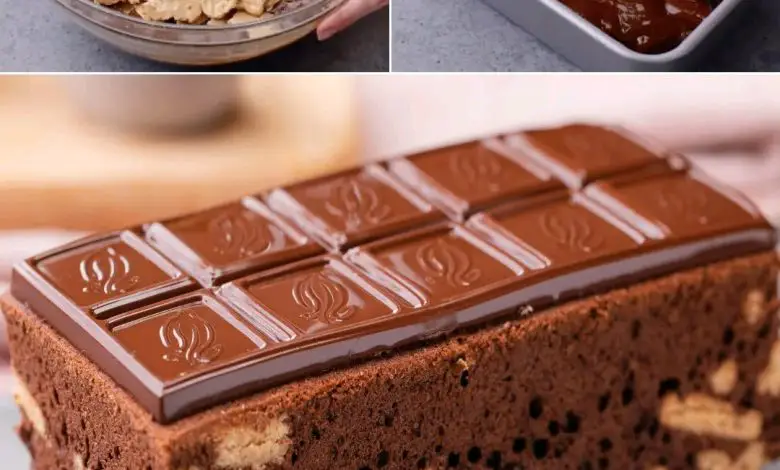 SPONGY CAKE WITH COOKIES AND CHOCOLATE 😋
Ingredients:
8 eggs
180g of sugar
120g of flour
30g cornstarch
80g cocoa powder
80ml olive oil
140g of cookies
1chocolate bar
Preparation:
In a bowl, mix the eggs with sugar and sift together the flour, cornstarch and cocoa powder.
Mix the cookies together and transfer to the baking sheet, bake at 170°C (340°F) for 40 minutes.
Top with chocolate and allow to melt in the hot oven.