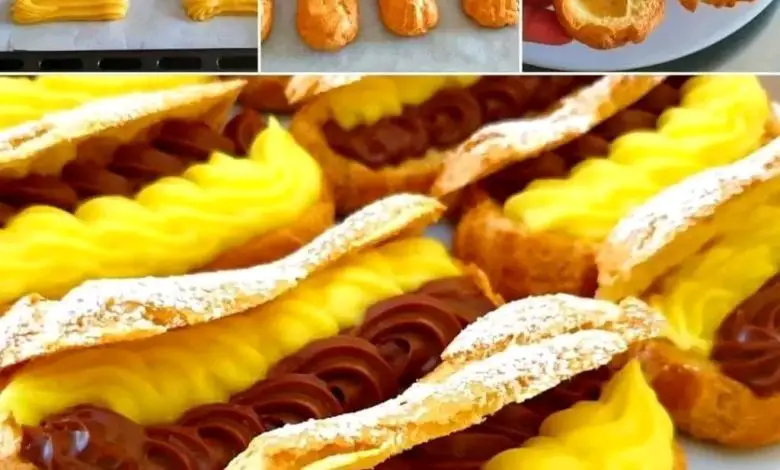 Black and white lightning
Ingredients: Choux pastry :
4 eggs
150 g of flour
65gr of water
65 g of milk
80 g of butter
3g salt
10 grams of sugar Cream:
8 yolks 1 liter of milk
200 grams of sugar
90/100 gr of cornstarch (depending on the desired consistency)
1 vanilla pod
90g of dark chocolate
Preparation:
Cream: heat the milk with the vanilla pod. Separately beat the eggs with the sugar and cornstarch. Remove the vanilla milk and pour over the eggs. Then bring to the fire and allow to thicken.
Add the hazelnut cream and set aside. Cabbage pasta: in a saucepan pour the milk, water and add the sugar, salt and butter. Melt then add the flour, stir until the dough comes away from the pan. Then add the eggs.
Form your éclairs with the piping bag and bake at (180°) for 25 minutes. Stuffed and served.