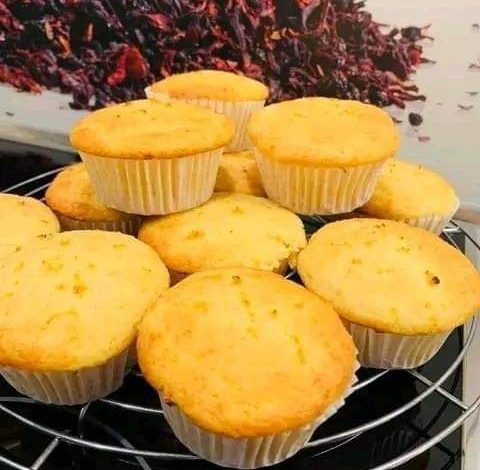 MOIST LEMON CUPCAKES
🌟 INGREDIENTS
◾️1½ cups (192g) all-purpose flour sifted
◾️1½ tsp. baking powder
◾️¼ teaspoon salt
◾️½ cup (1 stick, 113g) unsalted butter, room temperature
◾️1 cup (200g) granulated sugar
◾️3 large eggs, room temperature
◾️½ cup (123g) whole milk, room temperature
◾️1 teaspoon pure vanilla extract
◾️2 tablespoons lemon juice
◾️1 tablespoon lemon zest
🌟 PROCEDURES
◾️Heat oven to 180°c.
◾️Prepare cupcake tins.
◾️In a medium bowl, whisk together flour, baking powder, and salt; set aside.
◾️In stand mixer with paddle attachment (starting on low), cream together room temperature butter and sugar on medium-high until light and fluffy.
◾️Reduce speed to low and add in eggs, one at a time and mix until just blended.
◾️Add in vanilla, 2 tablespoons of lemon juice and milk and mix for about 30 seconds on low.
◾️Slowly add in dry ingredients and mix until just combined.
◾️Remove from mixer then fold in lemon zest with spatula.
◾️Divide batter evenly among prepared muffin cups.
◾️Transfer muffin tin to oven and bake until tops are just dry to the touch, 18 to 20 minutes.
◾️Use a pastry brush to brush remaining 1 tablespoon of lemon juice over the top of the cupcake while they are still warm.
◾️Let it cool completely before serving!
I love you all