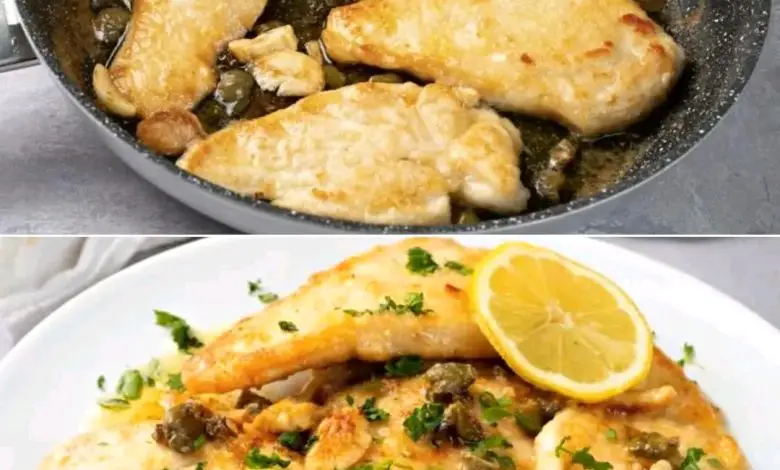 LEMON CHICKEN BREASTS
Lemon chicken breasts are a delightful and zesty culinary creation that combines the tenderness of chicken with the bright and tangy flavors of lemon. This dish is a perfect choice for those seeking a fresh and invigorating meal. The chicken breasts are typically marinated
Ingredients
1 whole chicken breast
Salt to taste
Ground black pepper to taste
50g flour
1 tablespoon olive oil
50 ml white wine
2 cloves of garlic
2 or 3 sprigs of thyme
250 ml chicken broth
2 lemons
Preparation:
1. We cut the breast in two and clean it of fat.
2. Season the breasts with salt and pepper and coat them in flour.
3. We cook the breasts on both sides to seal them.
4. We pour the wine and let it evaporate.
5. Add the chopped garlic, a few sprigs of thyme and the chicken broth.
6. We squeeze a lemon and strain it to add it to the lemon breasts.
7. We cook the breasts with the sauce and some lemon slices.
8. We serve the lemon chicken breasts hot with the sauce on top